In the last blog update, we discussed on Mucopolysaccharidoses (MPS) Disease series with MPS Type III, also known as Sanfilippo Syndrome. In today's blog, we continue the series with the next variation of the disease; MPS Type IV.
MPS Type IV is also known as Morquio syndrome. This metabolic condition is very rare to happen, in which the body cannot break down the GAGs chain, causing it to accumulate in lysosome cells and can be inherited in an autosomal recessive manner.
MPS type IV is divided into two forms such as type A and type B.
Type A is mainly caused by the defect of the GALNS gene which causes the low level of an enzyme called N-acetylgalactosamine-6-sulfatase. Meanwhile, type B is mainly caused by the defect of the GLB1 gene which leads to a decreased level of enzyme beta-galactosidase production. The unavailability of these two enzymes can cause a build-up of large amounts of GAGs and can damage the organs.
Symptoms
The signs and symptoms of this condition are abnormalities of the skeleton, eyes, heart, and respiratory system. The common ages for symptoms to begin are for 1-23 months (infant) or 2-11 years old (child).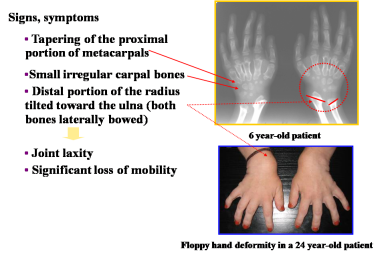 MPS disorders are irreversible due to this disease being inherited from parents. However, proper treatments can be adopted for patients such as enzyme replacement therapy (ERT), hematopoietic cell transplantation (HCT), and gene therapy. Do consult with the doctors on which treatments are suitable for you.
Witty Charman Medical shall be starting Diagnostic Testing services in newborn children and babies for this disease, using Dried Blood Stains in collaboration with College of American Pathology accredited Laboratories.
Contact us for more details at info@wittycharman.com or at:
Read more on all MPS Types here:
MPS Type I: The Mucopolysaccharidoses Disease Series: Type I – Awam Clinic
MPS Type II: The Mucopolysaccharidoses Disease Series: Type II – Awam Clinic
MPS Type III: The Mucopolysaccharidoses Disease Series: Type III – Awam Clinic
References:
Clarke, L. A. (2008, January). The mucopolysaccharidoses: a success of molecular medicine. Expert Reviews in Molecular Medicine, 10. https://doi.org/10.1017/s1462399408000550
Genetic and Rare Diseases Information Center. (2021c). Mucopolysaccharidosis type IV – About the Disease – Genetic and Rare Diseases Information Center. National Center for Advancing Translational Sciences. Retrieved September 12, 2022, from https://rarediseases.info.nih.gov/diseases/12562/mucopolysaccharidosis-type-iv/
Hurst, A. C. E. (2021). Mucopolysaccharidosis type IV. Retrieved September 12, 2022, from https://medlineplus.gov/ency/article/001206.htm
NORD – National Organization for Rare Disorders. (2017, June 23). Mucopolysaccharidoses. NORD (National Organization for Rare Disorders). Retrieved September 12, 2022, from https://rarediseases.org/rare-diseases/mucopolysaccharidoses/