For diabetics, it is important for you to be alert with all of the warning signs if your conditions are prolonged. Many untreated diabetics do not monitor their blood sugar level until the condition has worsened.
Blood sugar level cannot be seen by the naked eye, and you need to monitor it by using glucometer. When the level of glucose is consistently high for a very long time, diabetics might experience few warning signs on the skin.
Diabetes rash is the term used to describe the warning signs on the skin. For people that have diabetes, they tend to have itchy skin due to the dryness. If you're on medication but still experiencing any skin condition due to diabetes, you may need to adjust your treatment with your doctor to lower your blood sugar level.
Blisters
Diabetic blisters are sores like burn blisters. It may appear in different sizes. Blister is a pocket of fluid under a space between layers of your skin. People with diabetic neuropathy often experience blisters. Diabetic neuropathy is a type of nerve damage that can occur if you have diabetes.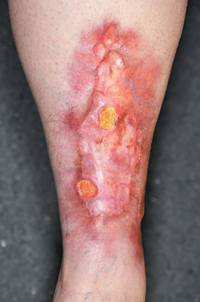 Diabetes foot syndrome (DFS)
DFS occurs when your high blood sugar level damages your nerves and blood vessels in the feet which can lead to ischemia, a condition where the blood flow (and thus oxygen) is restricted or reduced in a part of the body. This slowly can damage your tissue and cause ulceration and infection.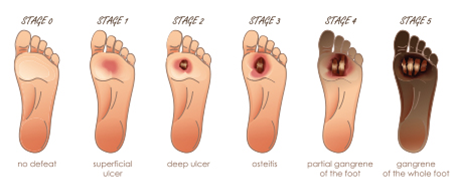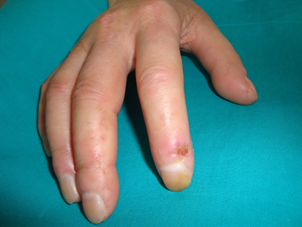 Acanthosis Nigricans
Acanthosis Nigricans can often be referred to as a condition that happened in the prediabetes stage. This happens when there is excess insulin causing the skin to reproduce rapidly. The new produced cells have more melanins and that is why causing a patch of skin that is darker from other parts of the skin.
References: